High-Performance Connectivity
Stay connected with Reyee Routers, a selection of high-performance and reliable routers designed for home and business. In addition to 8 Gigabit Ethernet ports, the RG-EG209GS model is equipped with a LAN/WAN switchable SFP port for adding optical fiber connectivity. The router offers robust connectivity, intelligent load balancing, link redundancy between multiple WAN ports and advanced security protocols.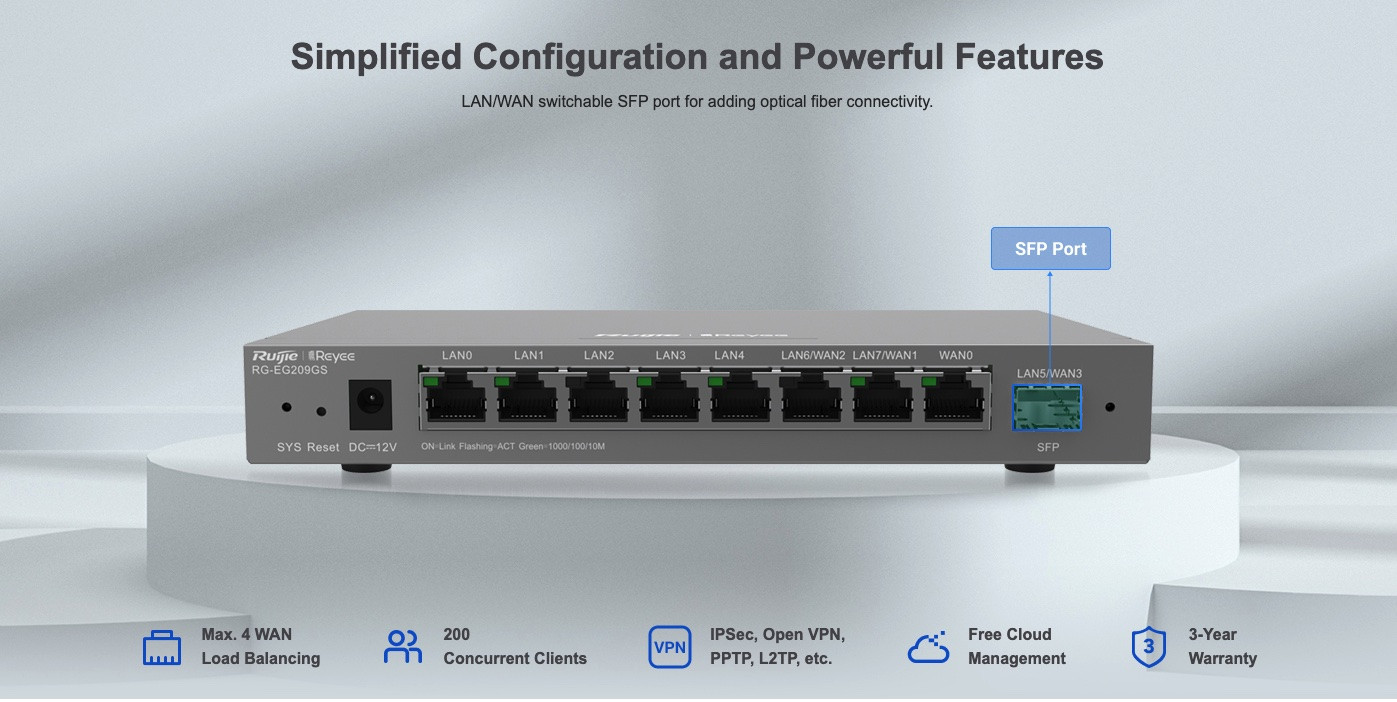 Easy Setup and Reliability
Installing and using Reyee Routers is a breeze. With the help of intuitive mobile apps and browser-based management, setup is quick and easy. You can customize the portal page, block unwanted applications and securely access your internal device anytime from anywhere.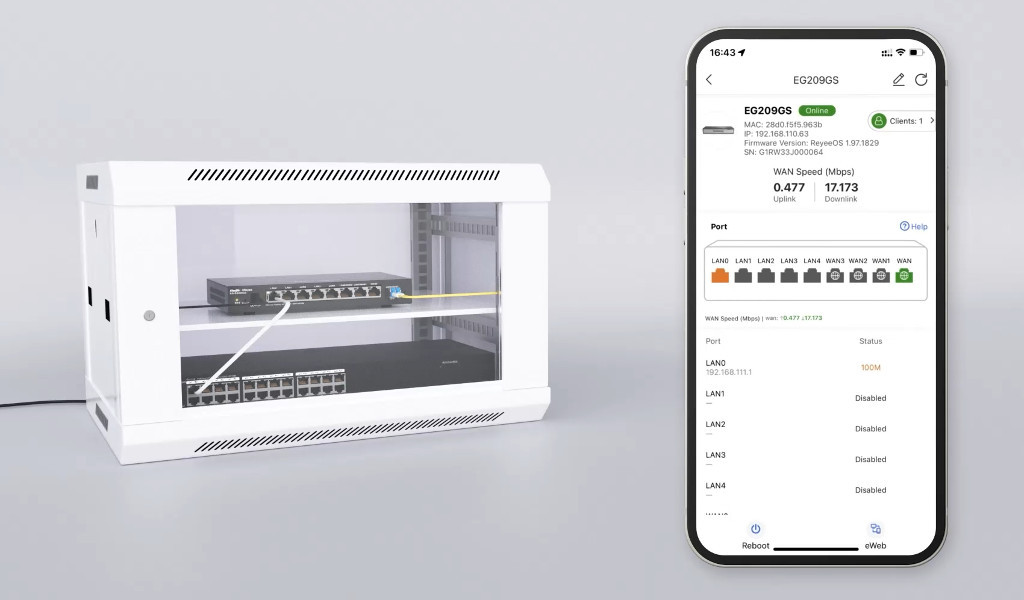 Advanced Features for Maximum Performance
Reyee Routers are used to ensure reliable, safe and high-performance networks. The RG-EG209GS features seamless failover, aggregated bandwidth, automatic setup and powerful dual-core processor, eliminating lags and providing a smoother experience. With these advanced features, RG-EG209GS router delivers maximum performance and reliability.
Customized Portal Page, What You See Is What You Get
Cloud, Make Your Business Easy